What makes your favorite brand or product, your favorite? Is it the product itself? A memory associated with it? Or the relationship you have with it? 
Even with endless options, 90% of consumers still report being brand loyal. When consumers build a relationship with a brand, they feel a deeper connection to its value. Your brand's story gives consumers an emotional understanding of what your purpose is, not just another product. Brands that create a transparent and consistent image will keep their customers coming back for more. 
Follow these five tips to build brand loyalty within your company and turn your customers into brand ambassadors. 
Social Listening
In order to know and understand your consumer, a brand must have strong social listening skills. Allowing your brand's social presence to feel like a natural conversation will help you to learn what your consumers like and dislike. This creates transparency and pinpoints your brand's weaknesses, enabling you to fix them in an effective way. With transparency comes the responsibility of understanding sentiment towards your brand. You can create a connection with consumers with timely responses and addressing concerns before they become a larger problem.
Remain Consistent
This is especially important for your brand values. For consumers to trust you, they need to feel like they know you, recognize, and remember you.
 Consistency is a vital factor in building trust and brand loyalty. You want your brand to feel consistent on every platform; doing so gives your consumers a better feel for who you are and what you stand for. It's what affects feelings towards your brand and what builds trust among customers. The more consistent your messaging and branding are, the more consistent consumer relations. Developing brand standards on and offline ensures that every interaction with a consumer embodies your brand promises and values. 
Large companies like Walmart Corporate Brand have intensive guides that cover every possible way to use their brand. From how to use the editorial tone and voice of the brand, to the logo in print, online, or promotional ads, to proper fonts and taglines, Walmart has everything planned out and organized.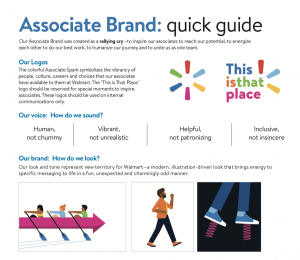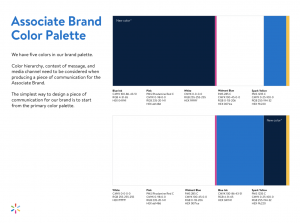 Focus on what your Brand Does Best
That's right, stay in your lane. Customers want to identify with your brand's mission and core values. The more identifiable you are, the more your emotional appeal grows. However, your brand needs to pinpoint one specific thing. In a customer's mind, you will be remembered for that one thing, so make sure to assess your greatest, most identifiable strength and a keen interest in it. 
Today's consumers have a strong craving for authentic storytelling. Making a meaningful connection through your brand's manifesto can help consumers understand the one-best-thing that sets you apart from the rest. Consumers respond well to a brand that thoughtfully carries itself on quality performance. A powerful story can lead to lifelong brand loyalty.
Retarget Previous Customers with Special Offers
The more your social presence feels like a conversation, the better. 
Targeting previous customers with new trends, special deals, discounts, and updates on your company will get them feeling involved and connected to the brand. The more you encourage these customers, the more likely they are to become brand advocates. When customers are engaged with the company they become loyal to the brand.
Creating a rewards program is a great way to promote your brand and gain a large following of brand loyalists.
Another great way to spark interest for your brand through social media presence is by sharing customer's posts or retweeting them. This will create an interactive community that will bring a buzz to your brand. 
Send out a Regular Newsletter
It's important for a brand to keep their consumers informed. A regular newsletter is an easy and efficient way to get your brand involved in discussions that their consumers care about. Newsletters can be a direct path between the brand and its target audience and can facilitate transparency while building trust through public discourse. 
A MarketingSherpa chart shows that 60% of subscribers prefer to hear from brands at least once a week. 
Consumers are drawn to newsletters because they feel personal. There is no better method that continuously builds customer engagement while building brand loyalty. By keeping them in the loop, companies can build personal and friendly relationships with their consumers.