The holidays are truly a magical time of year! Each holiday season we see countless brands create marketing campaigns in hopes of lifting holiday spirit as well as sales. There seem to be one or two campaigns every year that outshine the rest through their creativity. Here are a few of our favorite holiday campaigns and a few things you can learn from them. 
Home Alone (Again)
In 2018, Google hit us all right in the nostalgic sweet spot with it's Home Alone (Again) Christmas campaign advertising Google Assistant. In the commercial, viewers see the beloved Kevin, 28 years after the premiere of the original holiday favorite film, Home Alone. We quickly see that after all this time Kevin seems to be up to use usual antics, except this time, he has a little help from Google Assistant.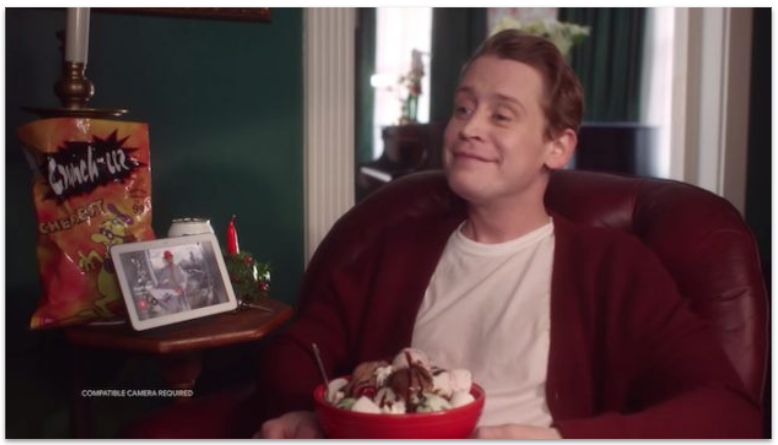 The ad quickly went viral earning over 7 million views in the first 24 hours and over 70 million views in 2018 alone, making it the most-viewed holiday ad of the year. 
What you can learn from it:
 So what helped this ad perform so well? First off, Google chose to work with a classic Christmas movie that even after almost 30 years, still has a loyal audience of individuals who watch it every Christmas. This means the ad immediately captured the attention of many viewers who were hooked the moment they saw actor Macaulay Culkin portraying Kevin in what appeared to be Kevin's old home. It is not unusual for people to seek out the nostalgia of Christmases past, so this was an excellent tactic for Google.
The excitement also encouraged many social media users to share the video with family and friends. This is an important metric of a successful campaign. The viral ad increased Christmas cheer and product awareness with each share.
Wishes Delivered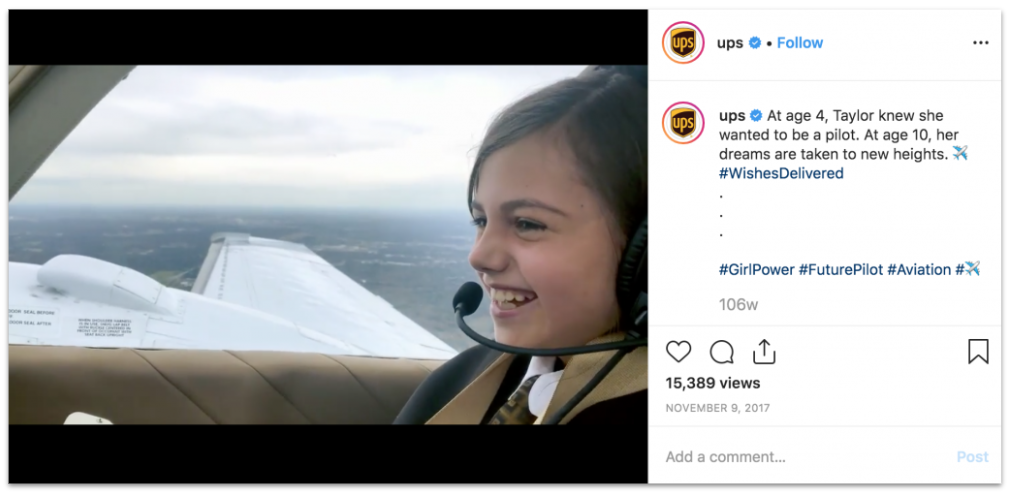 Coming up with marketing campaigns may seem challenging when your company is a delivery service. But UPS knows that they play an important role in delivering joy each holiday season! Starting 5 years ago, UPS launched its annual "#WishesDelivered" campaign. UPS has previously used this campaign to hand-deliver joy to individuals as well as raise donations for various nonprofit organizations.
Each wish is documented with photos or videos and posted on the UPS social media pages. Some of the documented wishes include stocking a warehouse for a community in Puerto Rico affected by Hurricane Maria and allowing an enthusiastic 6-year-old to be an honorary UPS driver for a day.
What you can learn from it:
You can create campaigns that feel genuine and heartwarming to your audience while increasing brand awareness. In recent years, we found that companies that give back to their communities also receive a lot in return. In addition to this, younger generations are turning towards socially responsible companies.  UPS was able to create a campaign that highlighted their values of spreading kindness while strengthening their connection with consumers and earning their trust.
Visit, Don't Stay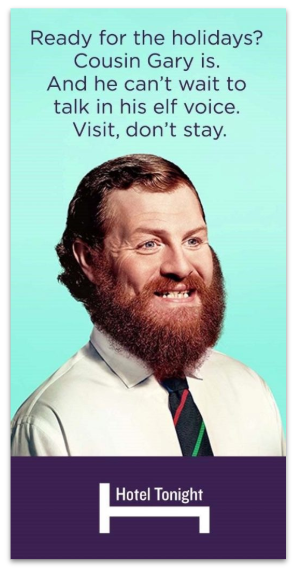 A mobile app by the name of HotelTonight that specializes in booking hotel rooms went viral with their campaign "Visit, don't stay." This campaign received attention for being both relatable and humorous. HotelTonight reminds us that it's okay to have limits on family time during the holidays. Their solution? Booking a hotel nearby instead of staying with family.
What you can learn from it:
HotelTonight is offering a solution to a common holiday problem. While there is no place like home for the holidays, it can sometimes be overwhelming. This campaign also pointed out a need that many people did not realize they had. For some, opting for a hotel room rather than the guest room had never crossed their mind. The campaign sparked a train of thought that actually created new customers. Finally, the relatable humor makes the content captivating without distracting from their message: use our services to book a hotel room.
The most important thing to learn from these campaigns is that there is no single best way to create a holiday campaign. It is important however to utilize emotions, in order to connect with your audience during this wonderful time of year. You can do through the use of nostalgia, heartwarming stories, quirky humor or similar tactics that suit your brand!