Did you know that only 8% of people achieve their New Year's Resolutions? Resolutions can be a great way to kickstart a new project or make changes to an existing one. The key to becoming part of the 8% is to make sure your goal is clearly defined and manageable. Look back on your social media goals from last year. How did you do? Whether you feel like 2018 was a great year for your social media or you feel that your efforts were lacking, the new year is a great time to reassess your strategy!
Here are 4 ways to start your year strong in the social media department.
Outline Your Social Media Marketing Goals
The rest of your social media strategy will come together a lot quicker if you have clearly established your goals for the new year. So what's most important to you? Brand awareness? Lead generation? A great way to build your strategy is to start with your main goal and then structure your smaller marketing goals around it. Let's imagine that your big goal for the year is to increase your sales through social media. Part of accomplishing this goal could be setting up a social listening and engagement strategy that is structured around driving focus towards your company's product.
Reevaluate your Audience
If your followers aren't engaging with you, it can mean a few different things. One reason could be that you're not publishing content that they find relevant. Another is that you're not targeting the right people with that content. Taking some time to reevaluate your target audience will help remedy both these problems.
What kind of audience are you trying to target? If you're not sure, think about the product or service you're selling. Who does it serve best? What drives individuals to purchase it? You'll want to take into account factors like the age, gender, careers, and hobbies of your audience members.
A great way to evaluate your current audience is to review the analytics on your social media pages. Most social media sites provide you with data about who is interacting with your business page. You might be surprised to find that your online following doesn't line up with the group you thought you were targeting. Maybe you'll notice that you have a larger teenage audience than you thought or that your brand currently appeals more to women.  
Choose Relevant Social Platforms
Your social media goals don't have to be overwhelming! But they will start to feel like it if you're investing your energy into platforms that aren't helping you. The set of goals that you established will help you decide which platforms are most valuable to your company.
The platform you use should be a tool that aids you in reaching your end goal. You wouldn't use a screwdriver to pound a nail into a wall because it doesn't make sense. It would take more time, more energy, and you wouldn't end up with a high-quality result. So do a little research to make sure you're not spending excess time on a platform that simply does not work for you. You will discover a lot about the best uses for different platforms. For example, 95% of Instagram users are under 35, so if you're targeting a younger audience, Instagram might be a good place to establish your presence.
Try and choose 2-3 platforms to create a strong presence on. If you're wondering which platforms are going to work best for the needs of your company I've written up a separate blog post to help you decide which social media platforms are best for you.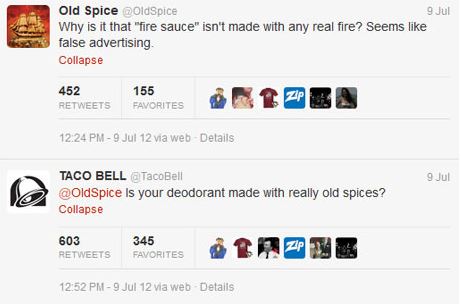 Create an Engagement Strategy
This is a big one. When planning out your social strategy you probably think a lot about customer engagement. You think about how people are responding to your posts and how they choose to interact with you. But how much thought do you put into the way your brand is engaging with your audience?
By now you know that social media is about having conversations with your followers. You also probably wouldn't define a conversation as somebody simply leaving a comment on your page. A real conversation starts with your audience when you put in the effort to talk to them. People like to feel heard and customers like responsive brands. Most people expect brands to respond to their online queries within 24 hours or less. A recent study even showed that 44% of millennials expect a response within an hour. It will definitely benefit you to start using a moderation platform so you don't miss any messages or comments.
With everything becoming more automated in 2019, beat out your competition by giving your brand a human voice and interacting with others. Some of the most popular brands on social media such as Taco Bell or Netflix are successful because they stick to an authentic tone while communicating online.
So there it is! Four ways strengthen your social media for the new year! These tips should give a solid foundation for implementing your social media resolutions. Let's give it our all this year and be part of that 8% that achieves their goals!